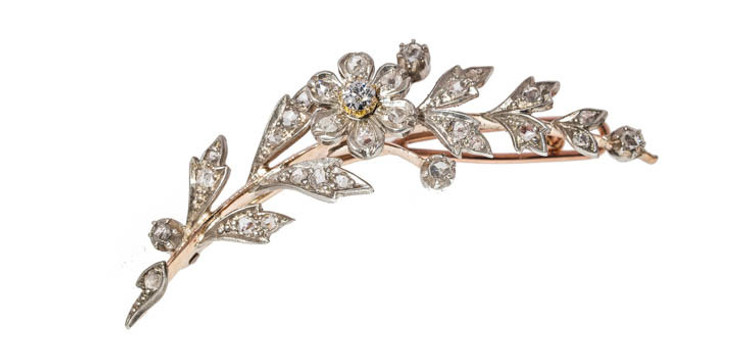 Wedding & Engagement
In this collection you'll find all things engagement, wedding and bridal. We stock it with a selection of unusual engagement rings, antique wedding bands (in gold, pearls, and diamonds), eternity rings, ring boxes and pieces we think you'd want to wear on the special day.
Browse our collection of diamond and pearl bracelets, pearl earrings, pearl chokers, hair ornaments (diamond barrette pictured left) and a variety of brooches that can be pinned to your veil or dress. Grooms: feel free to contact us if you'd like assistance selecting a wedding day present for your bride!